European Steel Association Eurofer said EU steel demand in the first quarter fell 12% year-on-year
Aug. 13, 2020
News from London on August 5 said that Eurofer, an organization of the European Steel Association, said on Wednesday that due to the negative impact of the new crown epidemic, the EU's steel consumption in the first quarter fell by 12% year-on-year.
Eurofer said in a statement that the impact of the coronavirus may be more pronounced in the second quarter, because most of the epidemic lockdown measures were initiated in the last month of the second quarter.
Eurofer predicted in June this year that due to the closure of production lines and factories in downstream industries such as automobile manufacturing during the epidemic, steel demand has fallen by about 50% since March.
"The coronavirus pandemic has hindered the development of the European steel industry and has caused serious damage to the entire steel industry and its industry value chain," said Axel Eggert, Director General of Eurofer.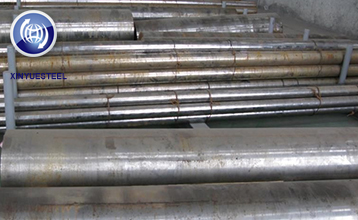 In the first three months of this year, the apparent consumption of steel in the 28 EU member states fell 12% year-on-year to 37.6 million tons, slightly higher than the 10.8% year-on-year decline in the last quarter of last year. The apparent consumption figures at that time were also included in this year1 Britain, which officially left the European Union at the end of the month.
Apparent steel consumption is the output of steel producers plus net imports and subtracting net exports.
Due to the declining manufacturing industry in the European Union, the tightening of international trade relations, and the many uncertainties about Brexit, the European steel industry faced numerous difficulties last year.
In June of this year, Eurofer criticized the EU's revised plan for protecting the local steel industry's import safeguard measures as being too conservative. During the entire revision process, it did not fully pay attention to and adopted the iron and steel industry representative's proposal to reduce import quotas to prevent excess international steel resources from flowing into the EU.
On Wednesday, Eurofer stated that EU steel imports from third countries fell by 20% in the first quarter of 2020 and by 24% in the fourth quarter of 2019.