Nov. 28, 2018
In March 2018, we received an inquiry from our Mozambique customer. We communicated with them effectively from the time we received the inquiry, from which we knew that this customer newly received a fire fighting project: pipe end needed to be grooved and then with surface coating, so we immediately quoted the price to our customer. Then customer have made comparisons since they received our quotation. In July 2018, before starting this project, customer chose Xinyue to supply a series of products such as steel pipes, fittings, flanges, valves and so on, based on the characteristics of good quality, good service and affordable price of Xinyue products supplied by our company before.
While before make the final order, the customer hasn't decided on the pipe coating yet. In order to help customer to find the best project solution, we provide customers with a variety of coating quotation options:
1. red paint;
2. FBE;
3. galvanizing;
4. galvanizing + Red paint;
5. galvanizing + FBE.
Finally, the customer chose the best solution: pipe end grooved and galvanizing coating, and finally signed a contract with Xinyue, and paid 100% advanced payment of the contract amount.
After receiving payment from customer, Xinyue immediately arranged the production, and finally completed all the steel pipes, fittings, flanges, valves and other products on schedule in early September with good quality. At the same time of shipment, we send all product photos and documents to customers for confirmation, so as to keep them informed of the shipment and ensure the accuracy of the documents. The production and delivery of the entire order have been unanimously praised by customers. Mozambique customer and Xinyue Group establish long-term and win-win cooperation.
Xinyue Steel Group, building the world and serving the globe, welcome to contact us if any inquiry.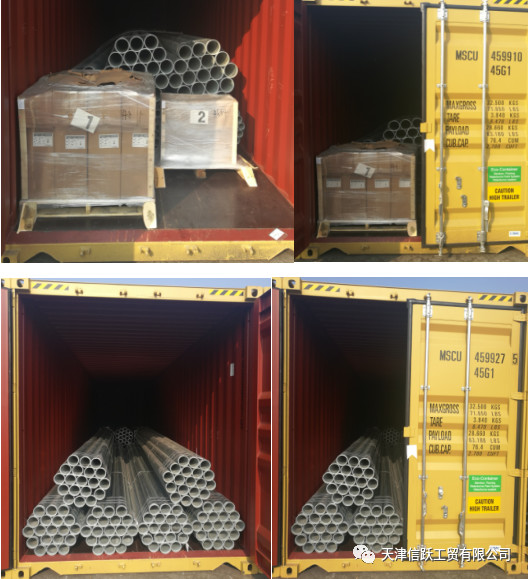 Written by Sophia