Apr. 26, 2019
In April, 2019, our Indian partner visited Tianjin Xinyue Steel Group. He is a local stockist and dealer in India. This visit is to conduct product inspection on the newly signed orders in late March and early April, and to negotiate new orders at the same time.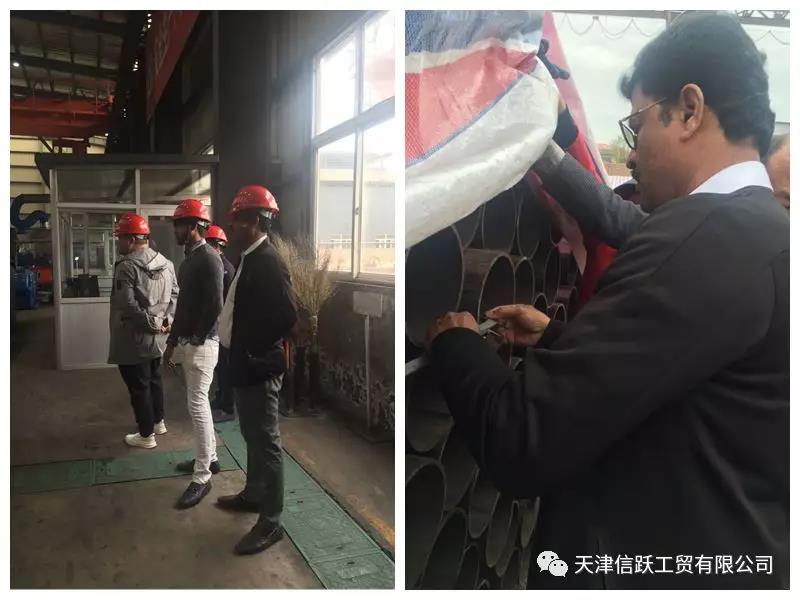 After receiving the first inquiry from the customer, we soon provided the customer with a competitive price and communicated with the customer by phone to confirm the details of the product requirements. The customer signed the contract with us on the third day and paid the deposit.
Later, we communicated with the customer several times, and the customer placed a new order in early April again. In this factory inspection, the product inspected is ERW welded pipe, the specification is 219*8.18mm*5.8 meters. The customer inspects the dimensions and measures the outer diameter, wall thickness and length. At the same time he is also give the affirmation for the pipe ends and black painting, the customer said he is very satisfied with this order.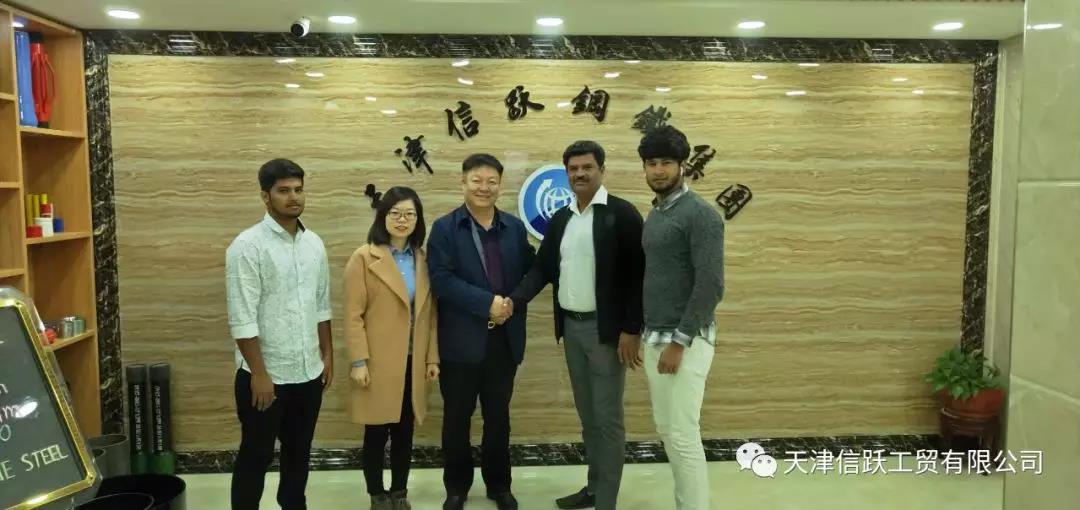 After the factory inspection, the customer had an interview with our group CEO in our office. After confirming with us all the details of our previous order, He immediately placed another order of 100 tons of the same specification. At the meeting, the customer said that more and more orders will be signed with the Xinyue group in the future .
No matter what large or small of the order and the complexity of the product, as long as we can help customers to solve the problem, Xinyue Steel Group team will serve customers with a professional attitude.
As the famous pipeline suppliers from China, Xinyue's goal is to serve for the global market and build the world getting better, warmly welcome to send us inquiry at any time.
Written by Cindy