Dec. 18, 2018
It is always remember the special memory of my first customer. In 2014, we would follow the normal business process like quoting , sending samples, confirming the contract, checking the goods, and delivering to the customer.
Because of the first cooperation, the customer decided to inspection that the goods before loading. , A group of 3 peoples, They were very careful measurement and taking photos, Finally, customer recognized the service and quality of Xinyue and successfully sent the goods away.
Following four years, the customer did not come to China considering to our trust and recognition. Unluckily, When I cooperated for 2 years, there was a very regrettable thing to occur, Mr. Vinod, my dear friends, who went away suddenly. I wouldn't accept this fact when I receive the email. In fact, a week ago we were still chatting the interesting things of their travels on the WhatAPP.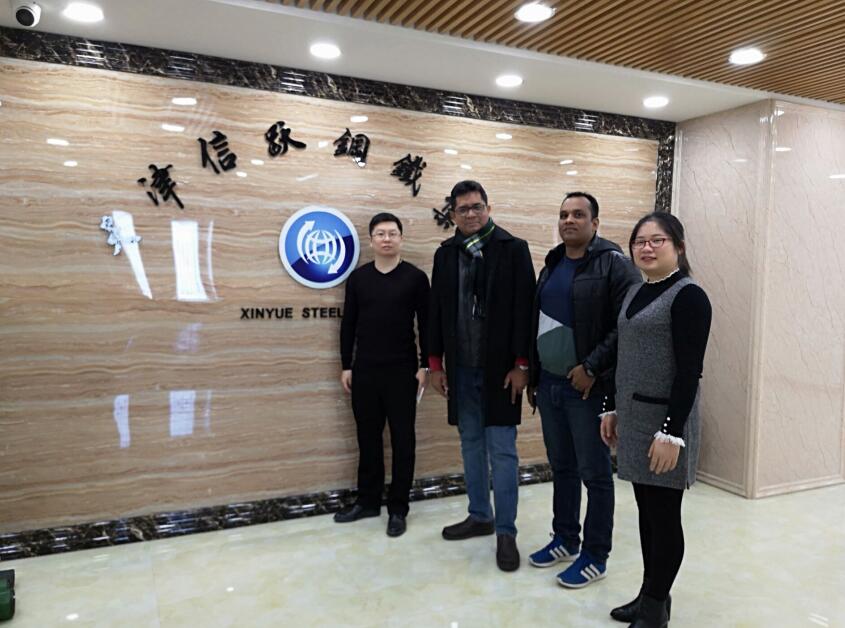 Another colleague, who we met in 2014, took over his job. They opened up their gas market. We provided product service support. And the annual small diameter seamless pipe orders for gas transfer grew steadily.
When we picked up customers , we looks like old friends, talking about the documents provided by the collection, the market needs to grow, their company continues to expand the market, in addition to diverge neighboring countries beside local market. ,It is expected to have a procurement plan in January 2018, And Hope to offer him the best Service and support as before.
We are serious about steel pipes business. We treat our friends with sincerity also. Build the world getting better and Serve for the global market. Warmly welcome to send Inquiry to Tianjin Xinyue Steel at any time.
Written by Susan