Apr. 29, 2019
At the beginning of 2019, after half a year of order negotiation, our prison piling project with New Zealand officially started production. during the production Tianjin Xinyue Steel also has a team of professional engineers stationed in the factory for this batch of high-frequency resistance welding processing. Production and quality inspection are carried out throughout the construction process.
Prior to production, due to design modifications by the end customer, the length was changed and the frequency of inspections was increased. Although it has brought great difficulty to our production, Xinyue Group has responded to the new requirements of customers, coordinated with the technical department in time, and fully meets customer requirements. In order to save costs, we provide customers with the best solution and customers. Repeated discussions to finalize the inspection plan. Due to the modification of the previous plan, resulting in delays in delivery, and fear of delaying customers' local projects, Xinyue strives to coordinate the production of overtime work in various departments, and finally completes production and shipment in mid-April, successfully achieving the customer's requirement arrival in New Zealand Port in mid-May.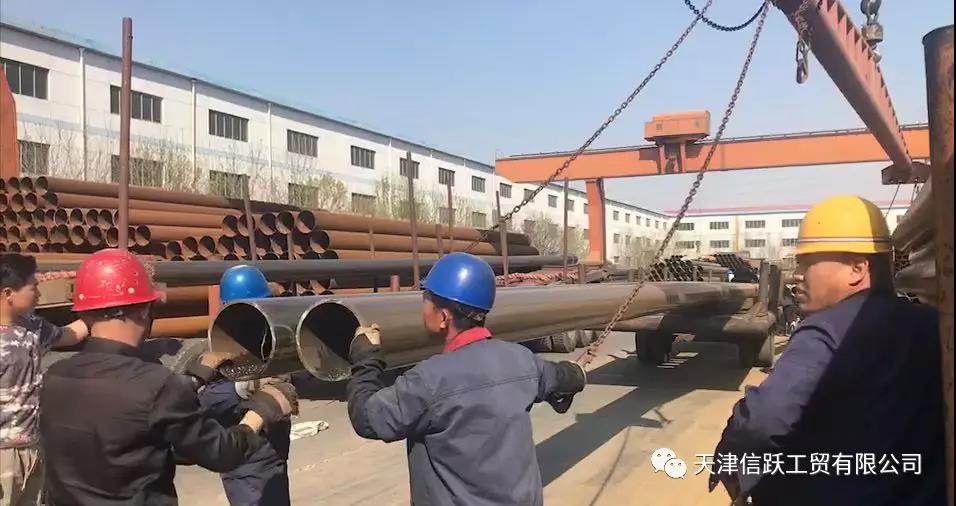 During the whole process, the letter team fully cooperated with the resident inspectors to carry out product inspection. Whether it is from the inspection of raw materials, finished pipes or data review, it is not surprising that all test results meet 100% of customer quality requirements. The customer is very convinced of the quality of the supply of the company, and also chooses the products that the company needs for this project. The client said that the second phase of the prison project is expected to be determined around next week. We look forward to our deeper and long-term cooperation. We will not let customers down, and give customers a satisfactory answer.
All efforts are worthwhile. We believe that people are walking step by step on the road to building the world to serve the world.
We are always doing our best to serve every customer!
Xinyue people sincerely look forward to working with you!
Written by Anna