Dec. 06, 2018
Since the beginning of November, the steel market has started to decline, with prices falling by nearly RMB1,000/ton in just a month. Many agents are suffering this slump.
On futures market, the main futures, steel rebar contract of 1901 keep decreasing since November, had accumulated jumped 12.91% by midday of 29th, Nov 2018, to RMB3594/ton.
However, market price starts rebounding, increased by RMB50/ton, since yesterday. In the meantime, the end user's procurement has begun to increase, and some merchants have made appropriate replenishment.
Adhering to the vision of "building the world and serving the globe",TIANJIN XINYUE INDUSTRIAL AND TRADE CO.,LTD keeps in step with market, insisting on updating the market trends and provide price information. The following is the price trend chart provided by TIANJIN XINYUE INDUSTRIAL AND TRADE CO.,LTD. for customers every day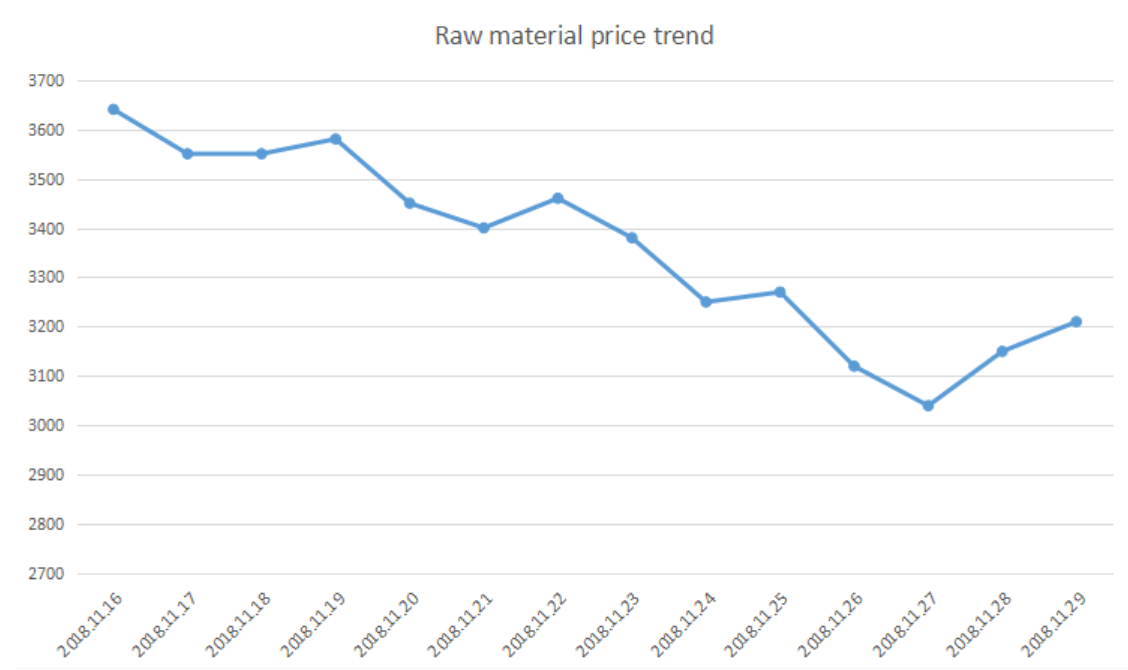 Written by Nicole Don