Sep. 22, 2021
Under the dual control policy of domestic energy consumption, limited production and limited electricity continued to ferment, and the trend of stainless steel "together"! In early trading on Thursday (September 16), the main stainless steel contract was closed to the daily limit, an increase of 6.98%, and the current price rose To 20680 yuan/ton, a new record high in contract history!
Chaos Tiancheng mentioned in the research report that the impact of dual energy consumption control continues to expand. It is reported that the production of stainless steel in Jiangsu and Guangdong is limited to 50%, which may be the main factor for the sharp rise in stainless steel.
In terms of raw materials, the price of ferronickel remained at a high level. The latest transaction price was 1480 yuan per nickel point. Suqian region issued an energy-saving and consumption-reducing letter, requesting Jiangsu Huiran Industrial Co., Ltd. to reasonably schedule production plans and reduce comprehensive energy consumption. The company stopped production across the board yesterday. The net spread of power rationing in Jiangsu Province may further aggravate the tension of nickel and iron;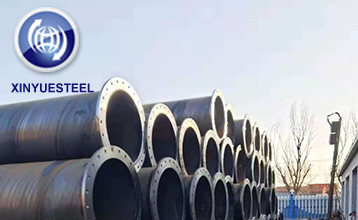 Regarding ferrochromium, the power curtailment situation has not improved, the energy consumption double control in Guangxi has not reached the standard, the smelter is shut down, the Yulin area is affected by the double control of energy consumption to reduce production, the Guizhou area is shut down due to power problems, and Inner Mongolia is about to usher in the power plant overhaul, and Overseas demand for ferrochrome is strong, high-carbon ferrochrome is easy to rise but hard to fall, scrap steel prices continue to rise, overall stainless steel costs are still high, and stainless steel profits are low.
On the supply side, following Guangxi's dual energy consumption control requirements for power curtailment and reduction of crude steel output on 6 stainless steel companies, due to the superimposed environmental protection supervision of the energy consumption dual control, the large South China steel plant GQ has stopped production on September 6 as planned. The time for resuming production is to be determined. The reduction in crude steel production in September may be more than 100,000 tons, while the output of hot rolling will also decrease, mainly for 300 series and 200 series products, of which 300 series account for a larger proportion and the supply side will have a greater impact; Guangdong There are also some stainless steel plants that have received power-cutting requirements for 4 start-ups and 3 stoppages; in addition, Jiangsu power cuts are transmitted online, which may also suppress stainless steel output.
On the demand side, high prices have a certain degree of restraint on demand. In addition, shipping is relatively tight, and exports may be affected to a certain extent. Last week, the inventory of the 300 series in Foshan and Wuxi rose slightly.
Nearly a month! Shanghai Futures Exchange Stainless Steel Futures Warehouse Receipts "Suddenly Reduced" by 55%
On September 15th, the Shanghai Futures Exchange's stainless steel futures warehouse receipts recorded 12,564 tons, a decrease of 61 tons from the previous trading day; in the last week, stainless steel futures warehouse receipts decreased by 546 tons, a decrease of 4.16%; in the last month, stainless steel futures warehouse receipts The single cumulative decrease was 15,391 tons, a decrease of 55.06%.
Overall, as the national and regional energy dual control policies continue to increase, stainless steel production and inventory have been continuously compressed, superimposed demand is high, warehouse receipts have fallen to a trough, and the overall market supply and demand fundamentals are tight, providing short-term support for the trend of stainless steel A strong support!
Regarding the stainless steel market outlook, most institutions continue to be bullish, but it also suggests that after short-term price surges, it is not appropriate to chase excessively high prices.
SDIC Essence analysis pointed out that the price of stainless steel in Shanghai rose sharply overnight and hit a new high, mainly due to production restrictions. Fundamentally, the price of ferronickel remains high, stainless steel profit is low, and the downward space is limited. Local production restriction policies have certain support for prices. Dual energy consumption control and power restriction and production restriction have become the focus of attention on the stainless steel supply side in the future.
Huatai Futures believes that on the 15th, news of limited production of ferronickel and stainless steel came out in many places. The expected reduction in stainless steel and ferronickel production will expand. The price of stainless steel futures rose sharply, setting a new high after listing at night, and the main contract once hit the daily limit. The spot price of stainless steel rose slightly on the 15th. The sharp rise in futures prices boosted market confidence and spot transactions improved. However, due to the excessively high absolute price, the improvement was relatively limited.
304 stainless steel inventory is at a relatively low level, warehouse receipts continue to decline to historical lows, low inventory status increases price flexibility, and at the same time, the price of ferronickel at the raw material end is strong, and the limited production policy affects the supply of stainless steel will continue to decline, while consumption is relatively stable, and stainless steel supply and demand For the better. In the future, dual control of energy consumption and power and production restrictions may become the focus of attention on the stainless steel supply side, but it is also necessary to be wary of the short-term disadvantages that may be brought about by changes in import policies. After entering the gold, nine, and silver, ten traditional consumption seasons, demand for stainless steel may be supported to some extent, but after the recent sharp rise in prices, terminal consumption may be suppressed, and stainless steel prices should not be excessively high.