Dec. 18, 2018
On 11 Dec, 2018, Xinyue group was very glad to welcome Mr.Peng from the procurement office of the Canadian client in China to audit our spiral pipe factory before procurement. Currently, the Canadian customer has a demand for more than 1100 tons of SSAW pipes for tunneling construction.
It's the first time for Mr. Peng to visit Xinyue, he mainly visited our headquarters in Tianjin and factory, the two parties gave a comprehensive introduction and communication to each other in the meeting, which deepened the understanding of each other. Mr. Peng's company has staff more than 70000 people, he is the leader of China area, the company headquarters in Germany, they need to purchase the welded pipe used in the project of Canada this time.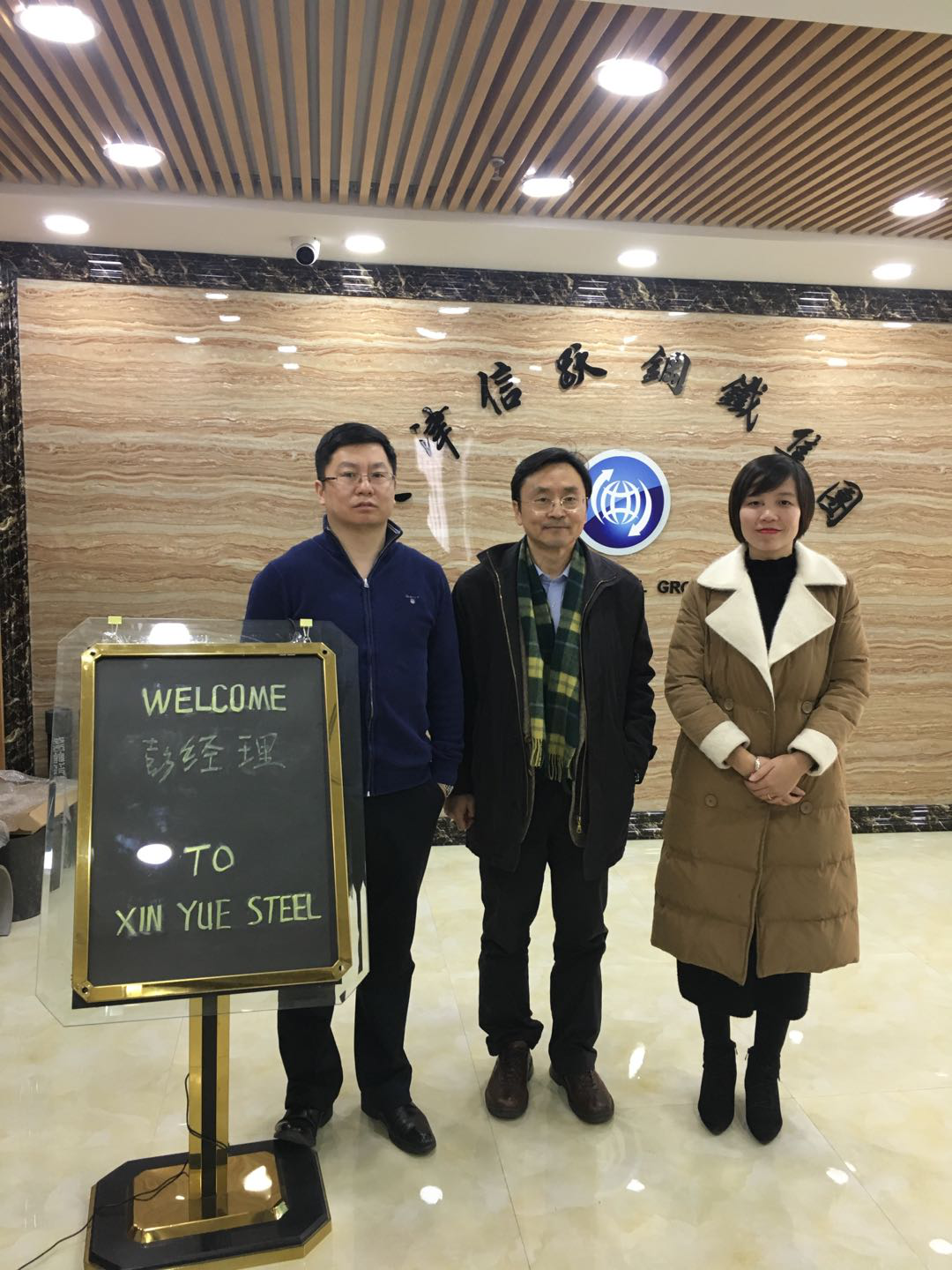 Mr.Peng is a very professional senior engineer who pays high attention to quality requirements. Our company has fully demonstrated our advantages in quality control through a series of quality control systems, including production equipment, production process, inspection and testing, packing, shipment etc., and ensured the production quality in strict accordance with the requirements of customer orders, such as API, European standard and other international standards, which has been recognized and affirmed by Mr.Peng with its actual strength. Xinyue always insists on the principle of "integrity-based, customer first, high quality, high efficiency", with the best service and quality of return customers, and pursuing 100% customer satisfaction.
Finally, Mr. Peng expressed his appreciation for the warm reception of Xinyue and he hope to start a pleasant cooperative relationship with Xinyue from this order.
Xinyue steel pipe, building the world and serving the globe, welcome to contact us if any inquiry.
Written by Niki