Dec. 26, 2018
In early December, Shi Jian, a senior engineer from the United States, started a three-day visit. The visit was aimed at the final supplier audit of the South American coastal construction.
The project is mainly used for piling construction of the terminal. The terminal company has been reviewed for two months, and the final plan and supplier candidate list have been confirmed. Mr Shi is a senior engineer at the terminal and has been a registered anti-corrosion engineer for many years. He has decades of experience in steel pipe production and coating. The type of steel pipe required for this project is a spiral pipe with an outer diameter of nearly 1 meter and a single length of more than 40 meters. The outer wall needs to be coated and has high technical requirements. Xinyue is brave enough to accept any authoritative inspection.Beside, Xinyue steel has long-time experience in manufacturing long steel piles.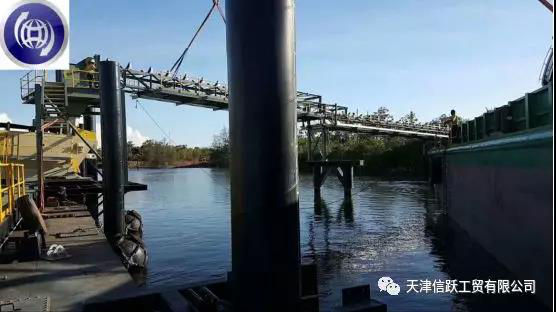 After three days, the customer conducted a comprehensive review of the factory qualifications, production lines, equipment, shipping records, etc., and expressed satisfaction with the terminal feedback factory fully capable of carrying out the production and transportation of the project. Thank you for your recognition of Xinyue.
Because our letter leap salesman is a professional, integrity, service for the purpose;To the customer each question has made the detailed analysis and the reply.The end customer chose to cooperate with us. When we put the technical documents and our "project planning", "production flow chart" and "technical control document" for the whole project on the table, the customer decided to cooperate with us without hesitation!
Thanks very much of our partner's trust! We will do our best for you !
Promote the development of steel industry and speak for the made in China! This is xinyue iron and steel group has been adhering to the mission.Each of us is committed to promoting Chinese manufacturing globally and optimizing the development of the steel industry.
Written by Lisa