Jul. 06, 2020
With the global COVID-19 situation goes well recently, Xinyue's partners around the world have also started to resume work step by step. In middle of April, we received an new inquiry from a new client in Jordan. We met this customer at the Canton Fair in2019. During the short meeting at the exhibition, customer learned that Xinyue Group has been cultivating the Middle East market for many years and has a good reputation in the Middle East market. At the same time, Xinyue's production scope also meets his requirement. After receiving the customer's inquiry, we immediately arranged the best quotation and fast delivery plan. Affected by the virus situation, the project processing by the customer has been delayed for a period of time due to the shutdown. Customer clearly expressed that he needs the shortest delivery time in current situation. They need to receive the materials and resume the project as soon as possible. In order to ensure customer's project is proceeding as planned, our production department, quality inspection department and logistics department communicated with each other and work together to successfully complete the production and delivery of the materials within 20 days. The customer is very satisfied with the delivery and once again expressed the willing and confidence of long-term cooperation with Xinyue Group.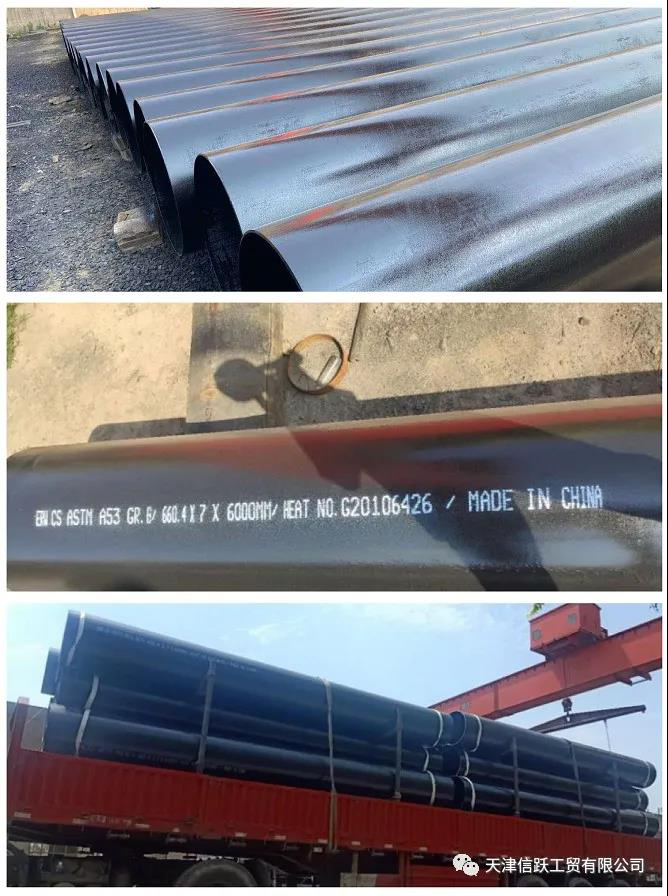 At present, the order has completed the port loading. In order to save transportation costs, we prepared container loading plan for customer in advance. In addition to providing pipes nesting service, customer also has a steel fitting order from another factory. The cost will be high if to delivery the steel fittings separately. After receiving the customer's product details, we made a new plan for container loading .We loaded the steel fitting with our steel pipes together. customer is very happy after receiving the new container plan, with the double confirm of fast delivery time and best service, more and more customers choose Xinyue Group as their long-term supplier and partner in China.
Build the World, Serve the Globle. Xinyue people will make unremitting efforts towards our aim, let us wait and see.
Written by Grace