Dec. 25, 2018
25th Dec is the day Christians commemorate the birth of Jesus, known as Christmas.During Xmas holiday from 24th Dec to 6th Jan , Christians in all countries hold grand commemorative ceremonies. Christmas has become the biggest festival of the year in Western countries. It can be compared with the New Year and is similar to the Spring Festival in China.
In China, people regard Christmas Eve apples as a pronoun of "peace" on 24th December , as the Chinese pronunciation of apple and peace is similar. So , it becomes a tradition to present apples to friends to express the blessing at Christmas.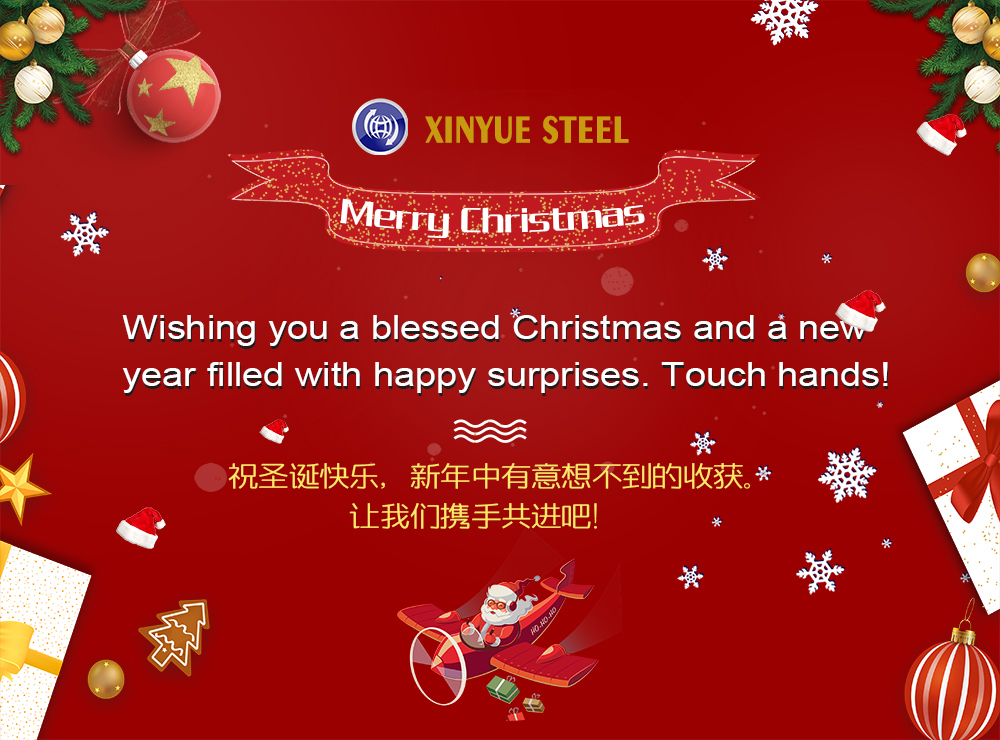 The customs of Christmas Day varies from country to country. But there are some signs and activities which are familiar to us, including exchanging gifts, decorating Christmas trees, attending church, sharing meals with family and friends and, of course, waiting for Santa Claus to arrive,the most most important is sending wishes to the ones we love, the ones who love us.
On the occasion of Christmas Festival, Xinyue wishes our customers and friends a prosperous career, a happy life , a merry Christmas and a wonderful 2019.
We are on duty during Xmas holiday, any demand on steel pipe, welcome to contact with us!
Written by Joanne