Xinyue deliver the urgent pipe fittings for customer by Air during the epidemic period
Jul. 10, 2020
At the middle of April 2020, our company received the urgent inquiry from our Africa regular customer: Due to the urgent construction period and the customer's wrong forecast of the inventory quantity, they need 300pcs Victaulic pipe connect brackets (using for 4 "pipes) by air for the project 30 days later. This customer has cooperated with Xinyue for many years, and has expressed highly appraise to our company. We immediately checked the inventory and found that this type was not available. Considering the urgent need of the old customer, our sales department negotiated with the workshop to advance the production of this products, so as to meet the customer's delivery requirements. With the help of the production, we finished the brackets one week later.
After the delivery date is settled, the next thing is to consider the transportation. The customer asked us to help them deliver the goods by air as soon as the production was finished. However, at that time when Epidemic was prevalent around the world, all the flights to African countries had been suspended and the re-flight time could not be fixed, but only sea shipment could still be used. We suggest the customer should go by sea shipment then the goods could arrive about 40 days, which might be faster than air flight. The customer thought twice or decided to wait for air. We immediately transported the goods to The Beijing airport and queued up for re-flight. After a month of waiting, the plane was finally able to fly again, but all flights are full of Epidemic prevention materials. Large and heavy cargo like ours could not be put on the plane, and the price of air transportation doubled. At this time, the customer is in urgent need of the 300pcs brackets, but there is no way to have the space according to the normal warehouse arrangement, and the air freight price also rises again and again, up to three times. In order to help the customer to deliver the goods as soon as possible, we converted the goods from one wooden case to seven wooden cases, and at the same time, we found three freight forwarders with good qualification to book the space at the same time. Fortunately, we booked the space successfully at a high price before the end of May, and the shipment was completed perfectly.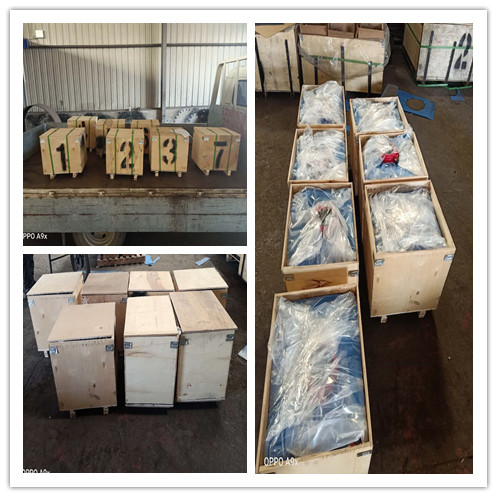 Although the delivery process is difficult, the customer is very grateful for our continuous service, especially for helping him to bear part of the air freight price increase in the most difficult time. He also expressed his continued support for Xinyue Group and hoped that the we both could continue the friendly cooperation forever.
Every steps of efforts is worthy, it means that we Xinyue is always on our way to build the world, serve the global , and we always try our best to serve every customers.
Xinyue people sincerely look forward to working with you!
Written by Sophia